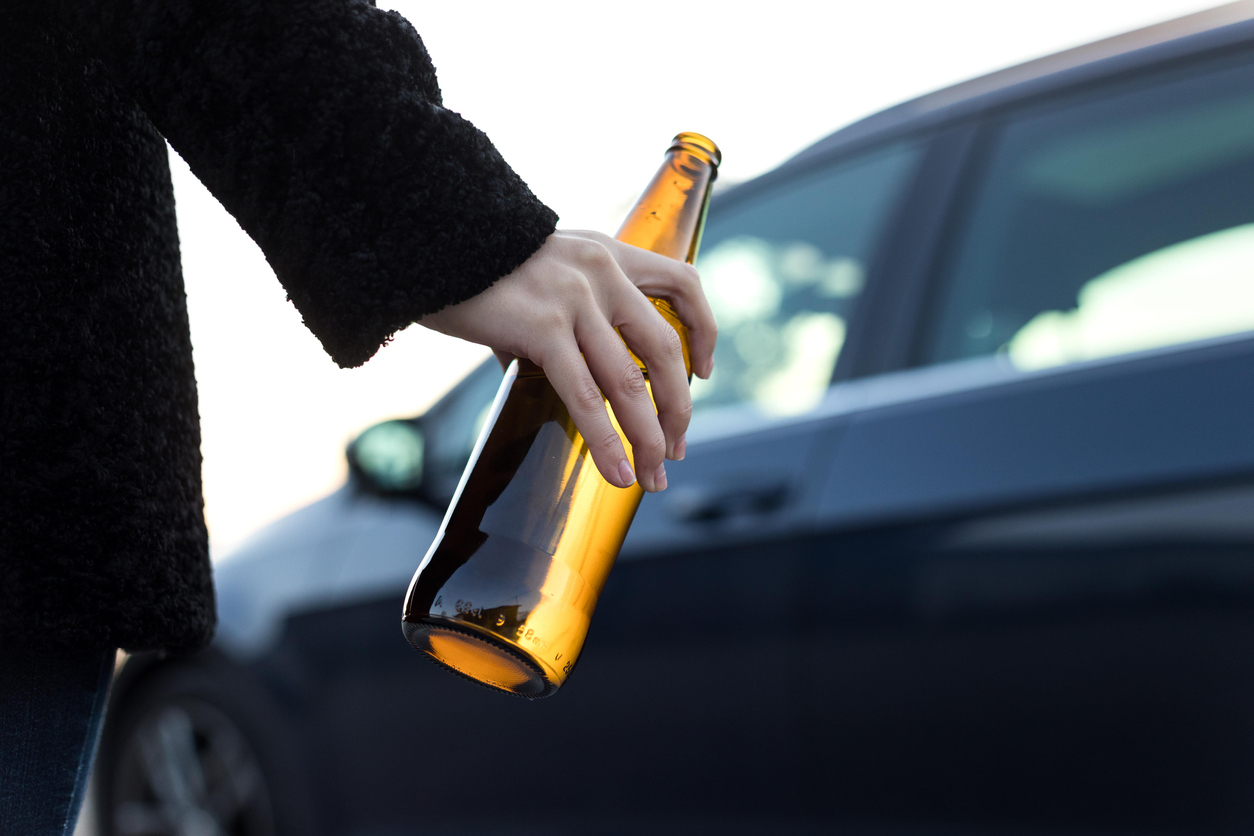 Most people are generally familiar with the law surrounding drink and understand that you are guilty of an offence if you drive above the prescribed limit or whilst unfit. People also have a general understanding of how much they can drink and not be above the limit and that people of different shapes and sizes can drink different amounts, with the same level of intoxication.
But people often don't realise that you can be guilty of an offence if you are drunk in a stationary vehicle?  
The following article explores the lesser-known offence of being Drunk in Charge of a Vehicle and addresses three important questions: 
What does being 'In Charge' of a Vehicle while being above the legal limit mean?

What is the difference between Drink Driving and being Drunk in Charge mean?

What are the potential sentences for being Drunk in Charge?
What does being in charge of a vehicle while above the legal limit mean?
An individual can be guilty of an offence of Being Drunk in Charge of a vehicle if they:  
Are 'In charge' of a vehicle,

Which is on a road or a public place, 

They over the prescribed limit for drink or drugs.
What is the Definition of "Being In Charge"?
There is no fixed definition of what is classed as being 'in charge' of a motor vehicle and therefore the courts will take each case on its own facts. However, a person will generally be considered to be 'in charge' if they are in control of a vehicle, assumed the role of being in charge, are the lawful possessor of the vehicle or have recently driven it. Possession of a key and proximity are often key factors. 
What is a "Public Place" in Driving Law?
This is a seemingly uncontroversial element of the offence, the parameters of what is a public or private though generally are not that simple. The Courts will consider whether the public are authorised access, whether there are barriers to entry, any signs suggesting the land is private and whether such signs are enforced. 
If, however, you have a case where there is ambiguity in relation to this point. Please contact the office and one of our solicitors can provide further assistance. 
When are You "Over the prescribed limit" in Alcohol?
In England and Wales, a person will be over the prescribed limit for alcohol if they have 35 Micrograms of alcohol per 100ml of breath. 
Are There any Defences to Being Drunk in Charge of a Motor Vehicle?
There are an array of defences relating to the procedure and admissibility of samples, but the most common defence is provided by statute. An individual will have a statutory defence if they can prove, on balance, there was no likelihood of driving whilst they were over the prescribed limit 
What's the difference between drink driving and being in charge of a vehicle?
The offences of Drink Driving and Being Drunk in Charge do have a degree of overlap. The main difference between the offences is that for the offence of Drink Driving, an individual has to be driving or attempting to drive. That usually involves control of the motion of the vehicle. 
However, for an offence of Drunk in Charge, no driving is required. 
There is also a difference in sentence given for each offence. For an offence of Drink Driving an individual will receive a mandatory disqualification (unless Special Reasons exist). However, no such disqualification is mandatory for an offence of being Drunk in Charge. 
What are the penalties for being in charge of a vehicle while over the legal limit?
The sentences that can be given for being Drunk in Charge of a vehicle can range from a Band A fine to 6 weeks imprisonment for the most severe cases. Factors that may determine the severity of a sentence include the specific facts of the case and the personal circumstances of the defendant. A band A fine ranges from 25% – 75% of the defendant's relevant weekly income. 
A court may deem certain circumstances to 'aggravate' the sentence given and may deem that other circumstances 'mitigate' the sentence given. 
Aggravating factors
Failure to comply with current court orders

Offence committed on license or post sentence supervision

In charge of a LGV, HGV, PSV.

High likelihood of driving

Offering to drive for hire or reward

Previous convictions

Offence committed whilst on bail
Mitigating factors
No previous convictions or relevant / recently convictions

Low likelihood of driving

Spiked drinks

Remorse

Good character and/or lack of maturity

Mental disorders
Do you need some assistance with a drunk in charge of a vehicle offence?
If you've been accused of being drunk and in charge of a vehicle the best thing you can do to defend yourself is to partner with some expert driving offence solicitors. We're here to help at Driving Offence. Our expert driving offence solicitors can help you no matter your case, contact us here to hear how we can help you.  
Read More