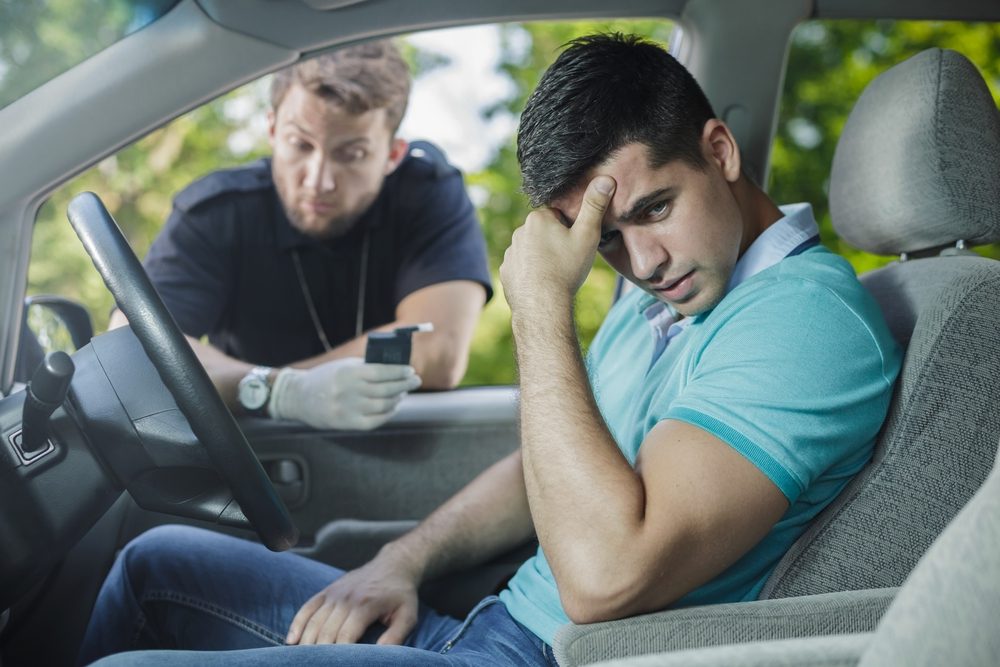 From drinking coffee to sober you up to refusing breath tests until you've spoken to a lawyer, when it comes to drink driving myths, we've heard them all. Today we'll debunk just 6 of the most common driving driving fables.
1. It's safe to drink two alcoholic drinks before driving – False
There is no scientific evidence to suggest it's safe to drive after drinking two alcoholic drinks. Not only can this amount of alcohol impair your ability to drive safely, if you're asked to take a breathalyzer test, you're likely to fail it.
You still may fail even if you only had two drinks as it will be dependant on factors such as the alcohol content of the drink, timespan since drinking, and personal attributes such as size and weight.
2. Drinking lots of water after drinking alcohol can make it safe for you to drive – False
Some people believe that if they drink plenty of water towards the end of a night out, they can drive home afterwards, despite having several alcoholic beverages earlier on in the evening.
However, it doesn't matter how much water you drink, the only thing that can make it safe for you to drive is time. Drinking water before driving won't make you a safe driver. If you're pulled over by police or involved in an accident, you're likely to still be over the legal limit.
3. It's always safe to drive the morning after a night of heavy drinking – False
Many drivers assume that a few hours sleep and a strong coffee is all they need to be fit to drive following a night out. However, according to the Department for Transport, one in five motorists found drink driving are caught the morning after.
More than a third of people underestimate when it's safe to drive the next day and almost half of young drivers have admitted to driving the day after a heavy night.
In 2008, professional footballer Luke McCormick was imprisoned after admitting to causing death by dangerous driving after his vehicle ploughed into another car carrying a family on a day out.
Arron Peak, 10, and his brother Ben, eight were killed in the crash and their father Phil suffered serious injuries. McCormick was found to be twice over the drink drive limit after drinking heavily the night before.
In short, it's not always safe to drive the next morning, even if you only feel a little bit hungover or you've had a big greasy breakfast.
4. You don't have to take a breathalyzer test if you want legal advice first – False
Some people believe that they don't have to take a breathalyzer test if they don't want to and can request to see a lawyer first. However, this myth is absolutely false.
The police are legally allowed to stop you at any time if they wish you to take a breathalyzer test. They can do this if:
They suspect you've been drink driving

You've committed a traffic offence

You've been involved in a road traffic accident
If you refuse to take a breath test, you can be arrested. If you have a genuine medical condition that prevents you from giving a sample, this may work in your defence.
5. Employers can't find out about drink driving convictions unless it's in the news – False
Drink driving convictions are recorded on the police national computer and if a current or potential employer carries out a CRB or DBS check on you, your conviction will show up.
6. If I move abroad, I won't have to disclose my drink driving conviction – False
If you're convicted of a drink driving offence, you will need to disclose this when applying for a travel visa. Also, if you wish to hire a car in another country, you will usually need to provide a full valid driving license in order to do so. If you have points on your license or no license at all, problems may arise.
To speak to one of our experienced driving offence solicitors, please get in touch. We're available around the clock so you can rest assured we'll be on hand when you need us.
Read More